The current monitoring season (July to October) covers the harvest of all spring crops in North-east China. Maize, rice and soybeans reached maturity in August and September in Heilongjiang, Jilin and Liaoning Provinces, and the harvest will be over by the end of October.
Precipitation was 35% higher than average, temperature was 0.1℃ lower, and the photosynthetic active radiation was 1% down. Temperatures from July to October were basically average throughout the monitoring period, except for a cold and very wet spell in August brought by Typhoon Lekima (section 5.2 for details). Altogether, agro-climatic conditions resulted in 5% below average potential biomass, reaching 10% in the North-east and West of Heilongjiang. Although Heilongjiang province was affected by several typhoons, they also brought excessive precipitation which are beneficial for crop development and grain-filling.
According to the spatial clusters of NDVI departure from average, the major rice producing areas in the north-eastern Heilongjiang and western Jilin Provinces had above average crop condition. However, in the southern and western Liaoning Province, NDVI was below average before August and recovered to average in early September. The VCIx map shows that higher VCIx values were mostly located in the western and northern parts of the region, with values above 1.0. This is an indication of favorable crop condition at peak growing season. VCIx exceeds 0.8 over almost the whole region. In general, crops did well in North-east China with overall good prospects for crop yield.
Figure 4.7 Crop growths in the northeast China during July to October in 2019
(a) Crop condition development graph based on NDVI_North East China

(b) Spatial distribution of NDVI profiles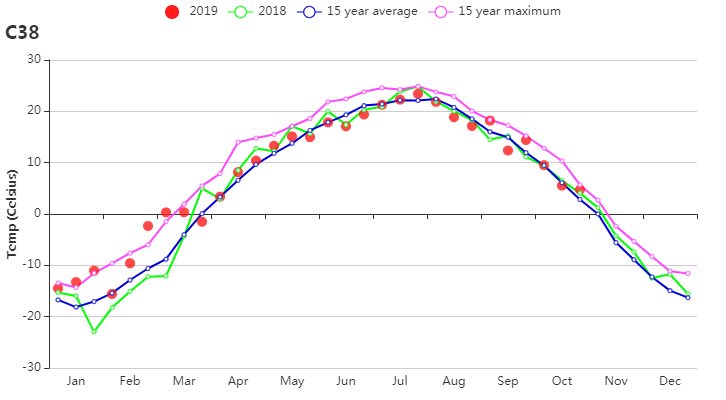 (c) Time series temperature pofile_North East China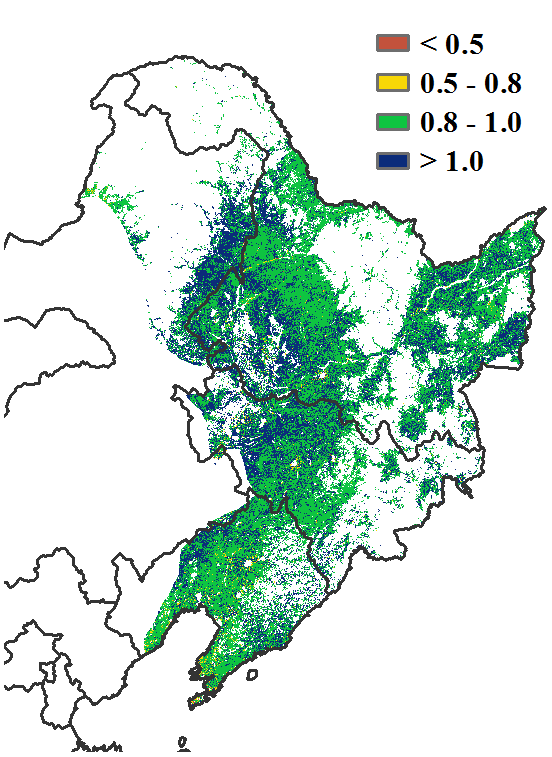 (d) Maximum VCI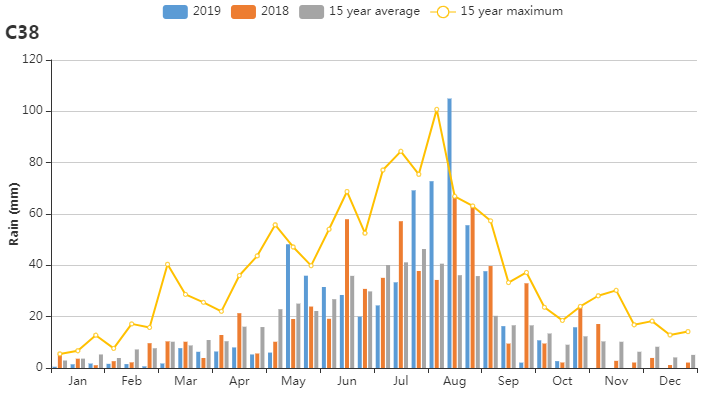 (e) Time series temperature pofile_North East China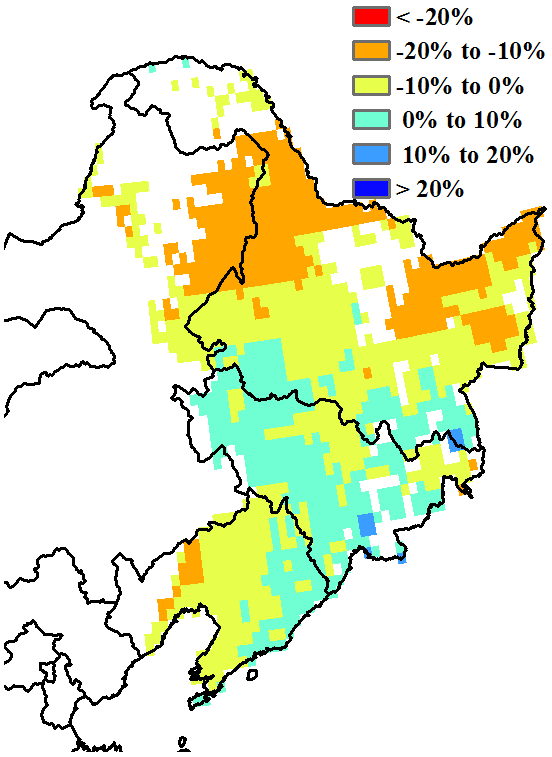 (f) Potential biomass departure from 5YA