Lower Yangtze region
China
By October, late rice was maturing in the center of Lower Yangtze Region, including Hubei, Hunan, Jiangxi and Fujian Provinces, while semi-late rice and maize had already been harvested in Jiangsu, Anhui and Zhejiang.
NDVI-based development graphs indicate that the crop condition was below average. CropWatch agro-climatic indicators show the photosynthetically active radiation and temperature increased over average by 8% and 0.4℃, respectively, while the accumulated precipitation fell by 13%. The combined effects of these environmental factors led to a slight increase in potential biomass (BIOMASS, 2%). According to the BIOMASS map, values were close to the average of past 15 years. As shown in spatial NDVI patterns, 27.8% of the area, mostly in the north of this Region including Jiangsu, Anhui, Hubei and Henan Provinces, had a little improved condition compared to the five-year average. The remaining areas suffered from unfavorable condition; 8% of the total area was significantly below average which coincides with the situation depicted by spatial NDVI patterns.
Overall, the production of crops in the Lower Yangtze region is anticipated to be below but close to average.
Figure 4.16. Crop condition Lower Yangtze region, July-October 2019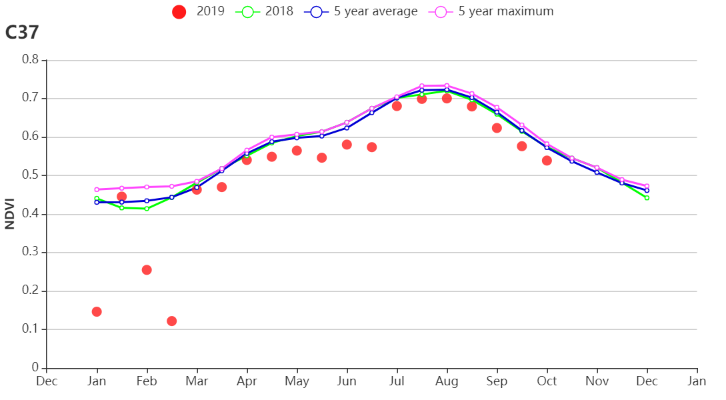 (a) Crop condition development graph based on NDVI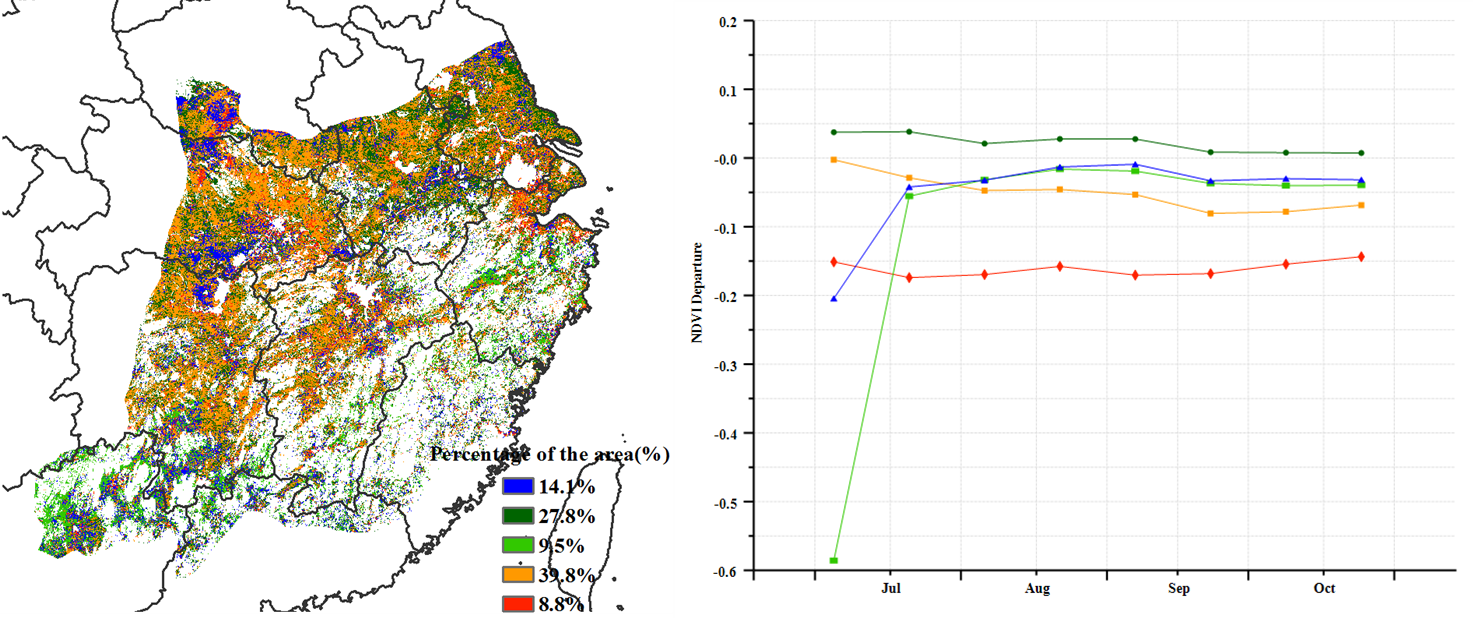 (b) Spatial NDVI patterns compared to 5YA (c) NDVI profiles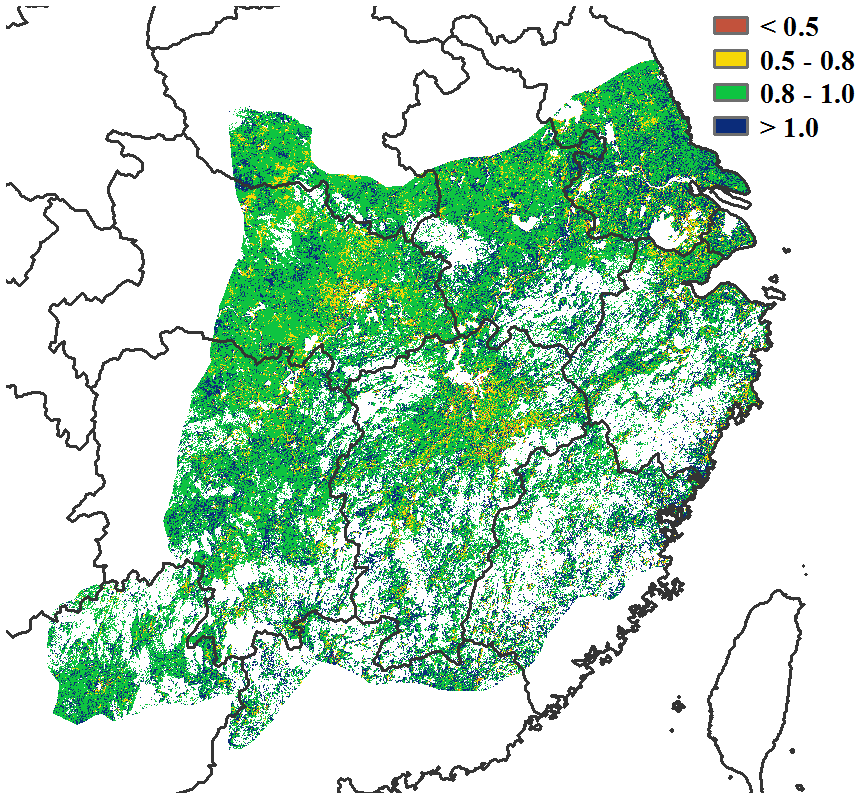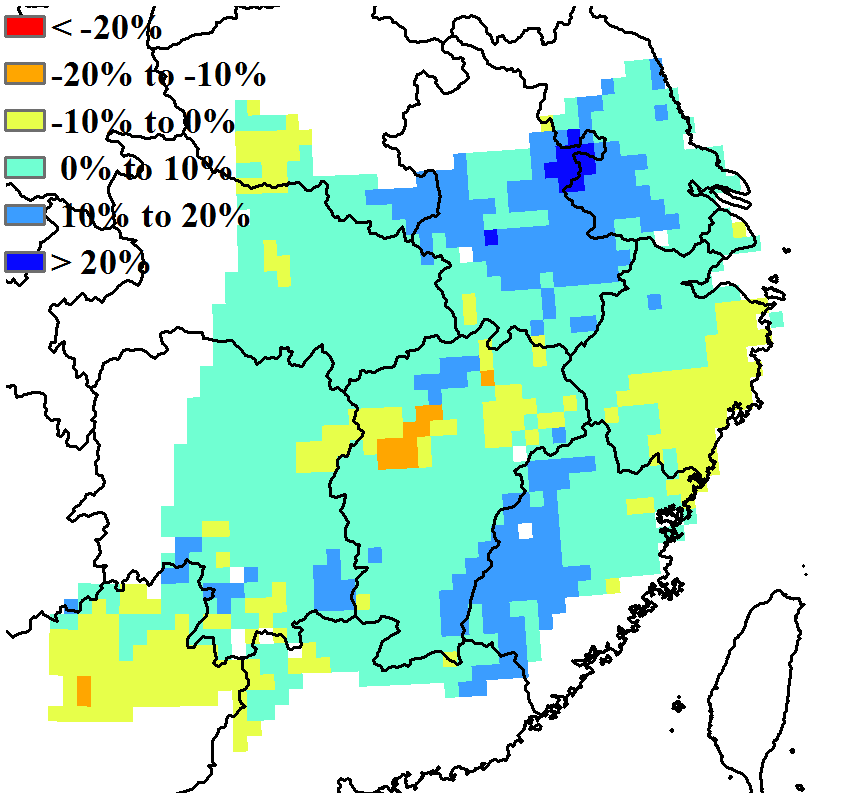 (d) Maximum VCI (e) Biomass